5 minutes with... Aaron, head concierge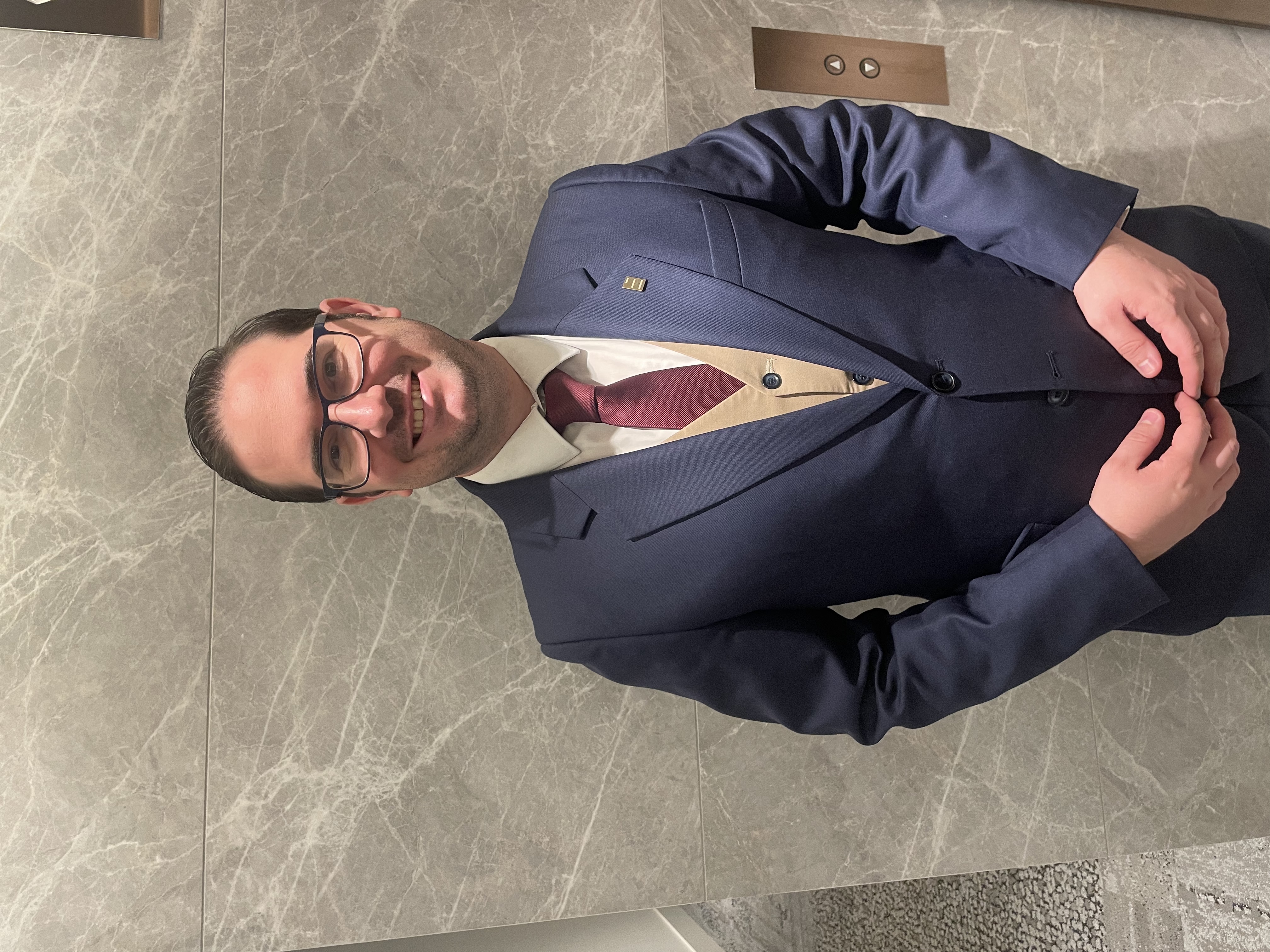 1. Tell me about your background and what brought you to One Bishopsgate Plaza?
I've been working in hospitality for over eighteen years. I started my career as a hotel luggage porter and have worked my way up to be where I am now.
During Covid I really appreciated spending more time with my family and I wanted to try and find a better work/life balance.
One Bishopsgate Plaza was perfect. It offered me the work/life balance I was looking for, but it was also an incredible opportunity to be part of something special. Working within a branded residency is a first for me and I take great pride in heading up the concierge team.
2. What do you think is the most popular service at One Bishopsgate Plaza and why?
The meeting rooms. We are fortunate to have 2 great rooms dedicated to our residents. They are the perfect place for hosting business meetings, but are also often used for studying.
3. What do you enjoy doing in your free time? Any hobbies, interests, or activities that you're particularly passionate about?
I have 2 children at home, so most of my spare time is enjoyed with them. My weekends are taken up with dance and musical theatre lessons with my daughter and football matches with my son.
4. Describe The Sky Residences in 3 words.
Location, views, service.
5. What is the most unusual thing you've been asked to do by a resident?
After working in hospitality for many years, nothing is unusual. Discretion is paramount.
6. How would you describe the service that you provide to the residents?
Personable. This is our residents' home, so it's important that everyone is treaded with care and that we are flexible to accommodate their individual needs. The concierge, sky lounge, library and all other common areas are an extension of their home, so it's important that we make it feel that way.