Summer Garden Afternoon Tea, Terrace Temptations and Indulgent Treats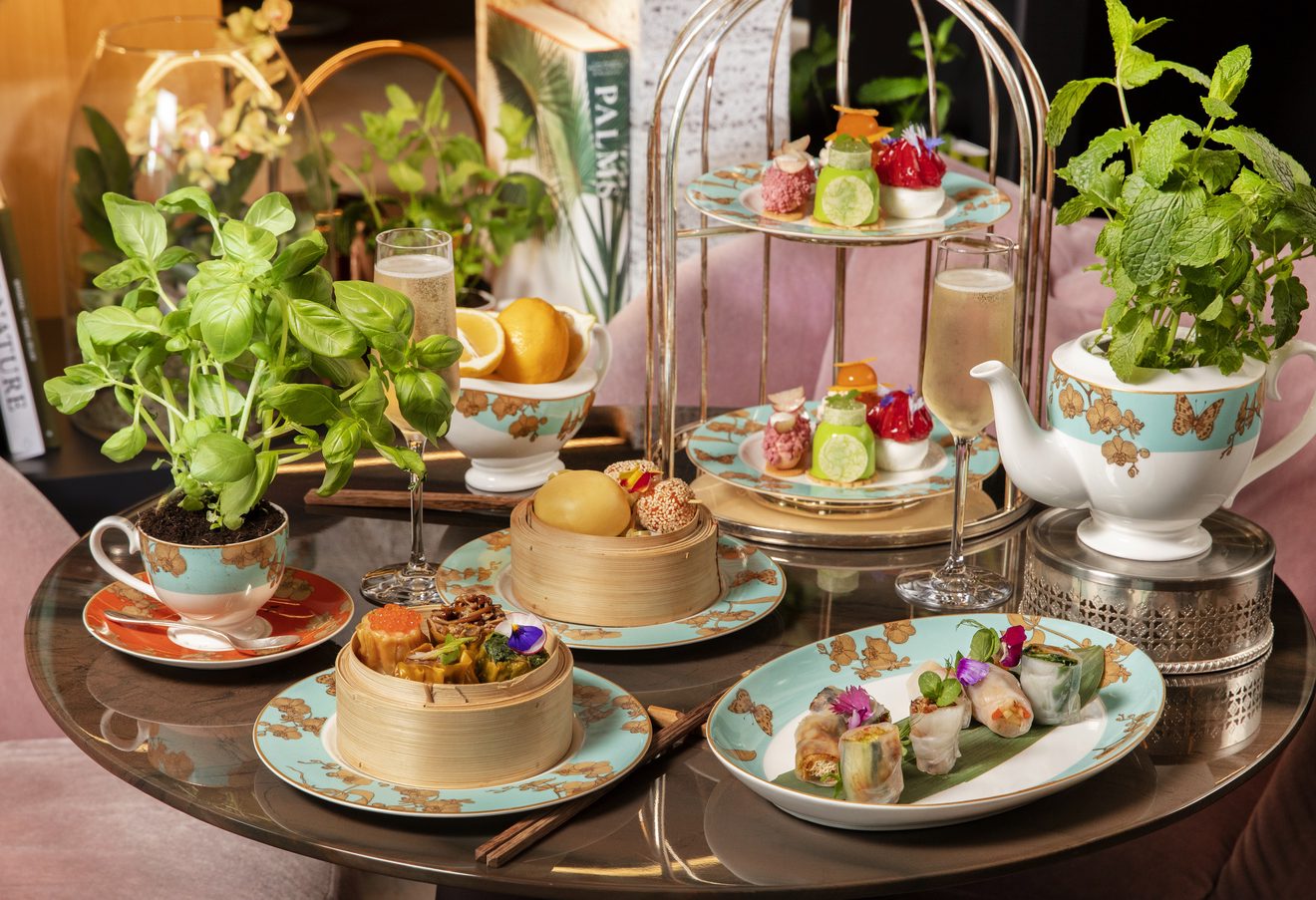 The Orchid Lounge - Summer Garden Collection:
Our latest seasonal afternoon tea collection features traditional British summertime garden herbs alongside tropical fruits, creating a vibrant display of savoury and sweet delights. Elevate your experience with our English Sparkling Wine tasting flight. Book now.
Silver Leaf - Late Night Tipple:
With a progressive approach to flavour combinations and pushing the boundaries of ingredients, these are the last remaining months to sip and savour the beloved classics from our Silverleaf drinks menu before we bid them farewell, making way for an exciting new menu. Open from 5pm-2am daily. Discover more.
Shiok! - Baked With Love:
Spoil the food lover in your life with hand-crafted and indulgent patisseries available for delivery directly to their house or office. Discover more.
The Terrace - Terrance Temptations:
Bringing delectable moments and vibrant seasonal ingredients to your lunch table, feast on a main course and beverage for £25pp, perfect for midday meetings or shared celebrations. Available Monday to Friday 12pm-3pm. Book now.
Straits Kitchen - A Toast With Your Roast:
Enhance your summer weekend roast experience with a choice of Champagne Gratiot-Pillière Brut or Billecart-Salmon Rosé for some extra indulgence. Book now.